Lectures
Award winning magician and world traveled entertainer, Jimmy C has extensive experience lecturing and teaching magic at events all around the globe. In Jimmy's own words...
"In this fast-paced world my spectators need to be entertained and amazed in a nano second. This lecture brings ideas and concepts to your magic and puts a new twist on close-up classics including cards, coins and everyday objects that can bring impromptu magic to another level of entertainment for your spectator.
No other lecture features so many sight gags and one liners audience tested in the real world of entertainment. In my book, it's all about presentation…presentation…presentation!"
Jimmy C's magic lectures will astound you with his mastery and share with you his vast knowledge of magic "how-to's".  Be ready to have some fun, be entertained and have some laughs along the way. To book a magic lecture with Jimmy C for your next event or meeting, please contact him at [email protected] or phone him directly at (585)-766-8829. Please note: This is not a dealer lecture! Jimmy C ...  A world traveled, award winning performer / Rochester Fringe Festival Sell Out / 4FFFF MVP / Board of Director 4FFFF / Audio and Visual Director 4FFFF / Audio and Visual Director for Magi Fest Joshua Jay / Fortune 500 Closeup Magician / Over 1500 Corporate Shows
Lecture Testimonials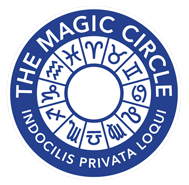 Dear Jimmy,
On behalf of The Magic Circle here in London, I would like to thank you for your lecture based on teaching fabulous ideas and not based on a dealer lecture just like we've seen so many times!
Your audience came together as one and you taught and shared all your thoughts on making magic entertaining, which was incredibly well received.
You proved that from one simple idea you can encourage us to create another new idea or sleight. That's what you brought to the table and we really appreciate the time and effort you put into your lecture.
I wouldn't hesitate to recommend your lecture for any magic club from beginners to those that they claim to have seen it all...With you you never stop learning!
Thanks again, and we look forward to you visiting our club soon.
Best wishes
Darryl
Darryl Rose MIMC
Chairman of The Magic Circle Club Night Committee
Member of The Inner Magic Circle with Gold Star
Member of The British Ring of the International Brotherhood of Magicians
Member of Equity
---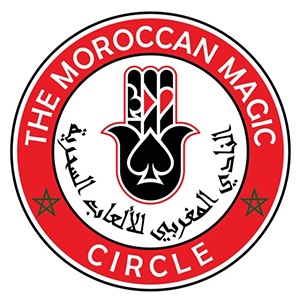 Jimmy Cieslinski is a master of his craft, his genuine desire to make everyone happy with his skills... even people do not speak English in Morocco. They really enjoyed his magic and he wowed everyone. I really appreciated his knowledge of his magical culture, his sense of humor and his great clear generosity. Looking forward to having you back to Morocco for a tour around the country!

From The Linking Ring Newsletter:
RING 41, MILWAUKEE, WISCONSIN – Dr. Richard Mossey Ring meets last Wed. of the month, except July and August, 7:00pm, at Tripoli Shrine Temple, 3000 West Wisconsin Ave., Milwaukee, WI GREG GEORGE, Secretary:
Ring 41 opened the fall schedule with a high energy and high volume lecture by Jimmy C. President Lynn Miner had opened the meeting with brief announcements and the raffle in order to allow maximum time for the lecture. President Minor and Monty Witt had attended Jimmy C's lecture at the Ring 398 the previous evening in Appleton, WI. Jimmy C started the program with singing and presenting his opening to his cabaret show. What followed was a whirlwind of tricks, gags, ideas, and new and novel uses for the tricks and props that all of us have in a drawer(s) at home. The focus was the importance of "entertainment." He stated that he could entertain crowds with simple props and tricks but to present them as entertaining and engaging. Jimmy also discussed the importance of music and dressing "for success." During the lecture Jimmy C covered about fifty effects and variations. In addition, he passed out some printed instructions for a few tricks, printed templates for a few tricks, and a few actual props that he used in his lecture. He did have a few items for sale. I will never look at a box of Cracker Jacks and a dove pan the same way again! Jimmy calls himself the "sharing magician" and he lived up to his billing. The two hours flew by with plenty of new ideas and laughs. The next meeting will be on October 24th and will feature Michael Finney, the current I.B.M International President, giving a lecture. This meeting will be one week early because the fifth and last Wednesday of October falls on Halloween. Do come and visit us and see for yourself why we are the only I.B.M Honor Ring in the Midwest.
Dr. Thomas Williams
RING 398, APPLETON/GREEN BAY, WISCONSIN – Fox Valley Ring Meets last Tue. except Dec., 6:30 p.m.., DARYL ROGERS, Secretary E-mail:
We held our September meeting at the DoubleTree by Hilton hotel in downtown Neenah, Wisconsin, in order to accommodate the evening's lecture. Ten members and one guest were present as President Monty Witt called the meeting to order. He said since we were having a lecture we would keep the business portion of the meeting as brief as possible and dispense with officer's reports. Secretary Daryl Rogers discussed a proposed revision to the Ring's by-laws to clarify the section on member and guest fees for lectures. The revision was voted on and passed. Treasurer Lou Lepore reported on upcoming scheduled lectures. Guest Josh Eilers completed his membership form and was welcomed as the newest member of I.B.M. Ring 398. Before concluding the business portion of the meeting, Monty took a moment to congratulate Daryl on taking both the First Place Award for Stage Magic and the People's Choice Award for Stage Magic at the recent Houdini Club Annual Convention magic competition held in Appleton, Wisconsin. At this meeting Ring members were treated to a lecture by Jimmy C (James Cieslinski), a highly experienced magician. A member of the 4F, Jimmy has performed for many of the Forbes Top 100 corporations and has entertained clients all over the world. He came all the way from his hometown of Rochester, New York, to share his insights with us. Jimmy was set up for the lecture with a large backdrop, a sound system, and tables full of magic props. The lecture began with Jimmy singing a jazz song while producing boxes of flowers and large dice from a seemingly empty paper bag. This led into a discussion on how music can change the entire atmosphere of a platform show. He demonstrated this further by performing a rainbow streamer routine to the song Somewhere Over the Rainbow. Jimmy then launched into a non-stop, two hour lecture that included presentations of over sixty magic effects. He demonstrated many props that are simple to make, easy to use, and have high impact on spectators. He used sponge balls, cards, ribbons, rope, coins, a Chinese yoyo, an electric deck, a wallet, dollar bills, and more, while demonstrating effect after effect. At times it was difficult to keep up with him as the ideas flowed fast and furious. Throughout the lecture, Jimmy emphasized the importance of getting the audience to like you, and one of the surest ways to do that is through humor. He certainly got all of us to like him as he peppered his presentation with humor that ranged from raising a chuckle to sidesplitting laughter. Jimmy was also very generous with gifts as well as information. He gave everyone at the lecture two different card effects, a magic cube template, instructions for a "Dollar Bill through Card" illusion, a comedy prediction prop, and a tail (you have to see it to understand!). After the lecture ended Jimmy answered questions and shared even more magic with those who remained. When you book Jimmy C to give a lecture, you will get much more than your money's worth in information, entertainment, and outright fun! Jimmy C is highly recommended and we will certainly have him back again in the future.
Daryl Rogers
---
Ladies and Gentleman,
Please let this letter serve as a superb recommendation for the irrepressible and incredibly entertaining Jimmy C.
We had the pleasure of hosting Jimmy C November 2018. First of all let me say that Jimmy is a true gentleman, a warm spirit, and a very wonderful guy. His humanity, character, and zest for people and life shines through in everything that he says and does.
It is obvious that he loves people, he loves magic, and he loves showing and teaching people magic. He brought a super portable stage set up and sound system that outclassed and every lecturer we have ever had. He brought Vegas presentation to our club! Jimmy C is the consummate professional.
He is a singer, a comedian, and a very clever and very practical magician. He has stuff for ALL members - not just the finger flickers.
Jimmy C had tricks, gimmicks, and comedy lines that any working or amateur magician can instantly use. People who didn't know Jimmy were surprised about how entertaining he was, and were impressed with the plethora of useful and usable ideas he shared. On top of sharing his wonderful personality, Jimmy had numerous giveaways that attendees were provided with.
He is not Jewish, (I don't think) but he is a true Mensch!
If you love Magic, Music and Mirth, you must instantly book Jimmy C!!!!
Dr. David Boltson, President IBM Ring 117, West Palm Beach, Florida
Hi Jimmy
I want to tell you how much I enjoyed watching your lecture with some visual materials. Congratulations on your excellent representing your lecture, although I was not able to read your lips when you gave some jokes or others. Did you invent all those tricks and props? After your lecture, I asked Hank what the toilet paper roll with the matches around it. He answered "Polish Flashlight" Wow! I really like that joke. I wonder if you have a copy of your jokes or patters. If so, please send it to me. (I couldn't get a volunteer-interpreter who is still out of town.)
I told you last night that your props reminded me of the famous creative magician named Hen Fetsch from my hometown of Baltimore, Maryland. As a young boy, I had watched his shows many times and some lectures. I have his lecture note with many creative illustrations. Today I tried to find his booklet around my overcrowded magic stuff boxes and drawers but no avail. I will continue searching for it. When I find it, I will be glad to email a copy to you. I really need to find it as it is one of my great collections.
I don't know if you are aware that I have been collecting hundreds of magic cartoons since 1950s and printed them in four volumes! Unfortunately, I couldn't sell them because of no legal permissions from cartoonists and publishers. Sigh. So, this is my private collection, anyway. I'd be happy to show them to you if you are interested in seeing 'em.
I am sorry I missed your email (see below) yesterday. Next time, please call me at 561.290.1000
Thank you very much for the copies of Joshua Jay's paper (very, very valuable for me to read) and the coin thru the tiny holed playing card, and the cute tail.
Keep up with your talent!
Bestest in magic,
Simon Carmel, President, SAM Assembly #274-Boca Raton, FL


"Ring 398 in Appleton recently had the immense pleasure of hosting Jimmy C for a lecture. This was our first lecture in this newly formed ring and we couldn't have picked a better performer to inaugurate Fox Valley Ring 398. Jimmy not only presented effects, but he imparted real world advice that only a working pro knows. We are already looking forward to booking him for his close up lecture series."
Lou Lepore, Treasurer, Fox Valley Ring 398
"To whom it may concern.
This week we had Jimmy C in for a lecture, for our IBM Ring 398 this was fantastic! Jimmy has so much energy ,passion and desire for his craft.It just shines through him. your mission to teach and inspire magicians to be entertainers is loud and clear. thanks again for coming. we are talking about having you come back for your close up lecture. and maybe my birthday. LOL I highly recommend you for anybody looking for an A+ entertainer Thanks again my friend."
Michael Schroeder
VP IBM Ring 398 Appleton Wi.
vonmagic.com
"Jimmy,
You did a great job for the Fox Valley IBM ring the other night. I loved the way you moved along. Some presenters drag along like their trying to fill the time. You just flew with endless ideas. I loved it. Magic tricks are magic tricks, but you came up with so many clever presentation ideas that most everything seemed new. My best to you. It's obvious you love your trade."
Marv
---
"I thoroughly enjoyed your lecture at the Tripoli Shrine Center last Wednesday. I particularly liked your emphasis on entertainment. You presented some great ideas for unused props. This was truly an entertaining and thought provoking lecture. You were very generous with your time and merchandise. Thanks again,"
Tom Wiliams
---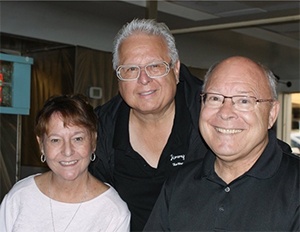 "Jimmy,
I was delighted to attend both of your Wisconsin lectures. My wife (Peggy) thought you were the best magical lecture she has seen in a long time. It was through HER urging that I bought both your talking President Washington dollar bill and the Magic Cube (where the shot glass of water doesn't spill).
We were both unable to suggest any improvements to your presentation. You are a great entertainer and have influenced me to look back at everything I do …. to ensure it entertains; rather than just shows a mystery."
Tal & Peggy Kuhnz
"Jimmy,
I want to thank you for the jam packed lecture you gave last Tuesday evening in Neenah, Wisconsin.
I have found at lead 8 things I will use. But I am sure I will be using more. My favorites include cracker jacks torn and restored card. I'm looking forward to the odd of the prize artwork.
I really liked the rope routine that the ends and middle kept growing more ends and middle. I've tried to build the rope on my own to see if I can work it.
I also liked your tips on blocking loads but I missed the sponges because they had you start before the stated time of the lecture. I arrived at 7 and missed your opening. I would love to see more handling tips if you come to our club again."
Have a great day,
Steven Dickinson
---
"Jimmy –
I've attended hundreds of magic lectures and booked dozens of them. Your lecture ranks in the top 3% of all I've attended.
Here are a few of the many reasons why your lecture was absolutely outstanding. First, you bring an incredible passion for magic and that is highly contagious. Second, you present effects, gags, and principles that people can use now regardless of skill level. Third, you managed to present over 60 effects during the lecture and didn't, thank goodness, spend 20 minutes teaching a double lift. Fourth, you were incredibly generous and you actually gave away free a half-dozen effects to each person who attended. Fifth, you have such a wonderful likeability quotient that all attendees enjoyed your presentation, even the curmudgeons. Sixth, you recognize that telling is not the same as teaching. You not only told us about great magic ideas, you actually taught them to us. Seventh, some people say they are going to present a lecture when, in reality, it turns out to be a dealer show. While you had a couple of things to sell, you did not "hawk" them and this was clearly not a dealer show; rather it was a wonderful professional development experience for all.
I'm sure we will be seeing you again."
Best,
Dr. Lynn Miner, President
Dr. Richard Mossey Honor Ring 41
Wisconsin Territorial Vice President
Trustee, I.B.M. Endowment and Development Fund
I.B.M. Convention Treasurer 2018 & 2019
Columnist, The Linking Ring
---

"A magical and exciting lecture!!! From the moment he gets into your event till the moment he leaves you will have the greatest time. My Club didn't want him to leave so much that we are booking him again so he can continue. We are calling it "Jimmy C Lecture Part 2". Jimmy puts his whole heart and soul into it, so that you can just sit in your seats and enjoy the night. Thank You Jimmy C" AnneMarie Nece, President of TBMC (Tampa Bay Magic Club)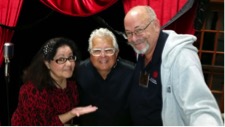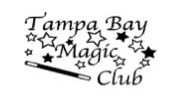 ---

"If it's magic you are looking for and to be entertained look no further than Jimmy C. His presentation will leave you amazed and wanting more as he shares his stories and magical effects. For Rings and Assemblies: Want to learn, learn, learn, then Jimmy C is the one to book at your next lecture. More giveaways than any other lecture I have attended in the last 25 years he truly gives from the heart so much of himself and his magic. This will be the booking your organization will talk about for a long time. Looking forward to staying in touch." Frank LaPlaca Past President: Largest Midwest IBM Ring Past Officer: Territorial Vice President For IBM Member: Society of American Magicians
---
"Hi Jimmy, Thanks for a very enlightening and informative evening.Your personality,

humor and ease of presentation is infectious.. You clearly enjoy yourself as much as your audience. Everyone enjoyed your lecture and came away with more than just one thing. For those of us who are part Polish we need a detailed schematic of your Polish Flashlight. Carrot Top could take a lesson on some of your items." Magically Yours,  Hank Feinberg - Vice President, Boca Magic Club
---
"Hi Jimmy, Wonderful lecture that all the club members enjoyed seeing. I love the way you relate to the audience and your sense of humor had us in stitches."   Magically, Mike Shelley, Boca Magic Club
---
"I thoroughly enjoyed your lecture. It was fun, funny, entertaining and unique! You're a real pro! I applaud and admire your style. Continued Success. Awesome job and performance last night!"   Brian Boyd "Morning Jimmy, It was a pleasure seeing you last night. I thought your show was excellent."  Dick Stevens
---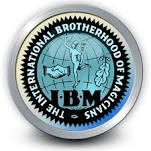 Dr. Chimera...David A. Lounsbury, Ph.D. President, Ft. Myers Assembly 150
Society of American Magicians Board Member
Society of American Magicians Life Member
Society of American Magicians Member
International Brotherhood of Magicians Magician Member
Academy of Magical Arts Past President, Fort Myers Magician's Association
"Hi Jimmy C.  Thank you for your entertaining and fun lecture the other night.  It was a lot of fun for me and some of the simple concepts that you turned into major routines were great.  I do a lot of walk around magic and your stuff was just the kind of material I can use.  The straw through the bottle cap I have already modified.  I put the straw with the glued cap in a opaque drink that covers the cap and walk around.  I put the wet straw from the drink blocking the cap and then I do your routine.  Gives me a reason to walk up to someone at the party drinking a drink.   I also loved the cocktail napkin with the flags.  Super use of a thumb tip.  Hope to see you in the future."
More from other members of  Ft. Myers Assembly 150, Society of American Magicians:
"Jimmy, Hats off to you for your outstanding performance/lecture this past Thursday in Fort Myers. I thoroughly enjoyed your variety show and would hope I see your act again very soon."  Best Regards,  Eddie G.
"Jimmy, Let me say this, It was one of the most enjoyable lectures I've been to in a very long time. It really was more of a show with explanations. The singing, jokes, and all around entertainment was a joy to be at. I have nothing I can suggest to you, other then, keep on being you."  Respectfully, Tom McVay
"Morning Jimmy, It was a pleasure seeing you last night. I thought your show was excellent."  Thanks, Dick Stevens
"You were great! Really fun show. I wish I was half the entertainer you are!"  Steve Sander Fort Myers ring 150
"A real talent that gave an amazing lecture to our Fort Myers club. Full of original ideas and fresh approaches. This is an evening that our club will long remember."  Tin City Magic
"The best part of magic is the creativity of those who practice it. You are definitely one of those people. Have already used some of your ideas to tweak my show."  Ken Beckley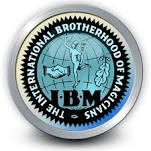 Fort Myers Magicians Association IBM Ring 303 & SAM Assembly 150
Richard Payne, Sec/Treas
"Just spoke to Tony Dunn and we both agree that the lecture was GREAT. I believe everyone was very happy with the lecture and the fact you weren't trying to sell them a bunch of STUFF."
"Jimmy - Yours is the best load of practical magic ever delivered in a lecture...Thank you and never change."   Jim Greiner
"Jimmy C gave our magic club a lecture. He was one of the most Entertaining magicians I have ever seen. Everyone was enthused and energized and we learned so much. Kudos Jimmy C!"  Allan Rubinstein

"This was one of the best all around lecture I have seen in a long time. He was great both entertaining us and explaining all the magic. There just wasn't enough time as I could have watched and learned for another hour and a half!" Mark Horowitz, Past president Florida State Magicians Past Pres. Ft. Lauderdale Magic Society
"My husband Michael and I attended a fabulous lecture by Jimmy C, when we were in Fort Myers, Florida, sponsored by IBM Ring 303 on January 9, 2018. Jimmy C is a wonderful vocalist and superb entertainer/magician. He is full of energy and fun. He shared many usable ideas. Jimmy had hand outs that described in detail several effects he showed. The audience truly enjoyed his presentation. They did not want the evening to end. I would highly recommend Jimmy as a lecturer/performer." "Harriet" Jacobson

"Jimmy: Just a quick note to tell you how much I enjoyed your lecture at the Ft. Lauderdale Magic Society the other night. I had no idea that you are so versatile, combining a wonderful singing voice and stand-up comedy with some of the most entertaining magic I have seen in a long time. I have since heard many compliments about you from the guys and gals in attendance who couldn't stop laughing at your many sight gags and found so many of your effects to be easily mastered and fun to perform. It was also a delight to be at a lecture that is not a dealer demo which unfortunately is so often the case these days. Your dress, backdrop, sound system and clean props speak to your high degree of professionalism. Keep up the great work, my friend."  Al Callus, The Magical Medicine Man
"Jimmy,  as I told you at our Sarasota & Tampa Bay meetings...you are as good as it gets. AND I MEAN IT!!!!"  Joe Clifford
"James, after I left the meeting, I could not get to sleep. The simplicity of your show was amazingly sooooooooh effective. It was magic at its best. Now when I look at an effect, your approach makes me think of how I can get more out of it by keeping the effect simple and dwell more on presentation that hits home. I don't know what I have been thinking all these years. Really can't thank you enough, and yes you are a giver. (Funny too and genuine)."  Sincerely, Frank DeFederico

Tom Gentile, New England Vice President S.A.M "Practical, Recognizable, Easy, Thoughtful, Entertaining, Quick, Attention Getting, Packs easily, Affordable, Doable"
Daniel Sclare, President Central Connecticut Magicians Association "We had a fun time at your lecture last night! We were amazed at all the stuff you brought to entertain us. Your singing voice, your jokes and most of all entertaining magic were great. I would highly recommend your lecture to other clubs."

"Hi "Hi Jimmy, Just wanted to let you know how much Sarasota IBM Ring # 81 enjoyed your lecture tonight. Our guys really appreciated that you were not SELLING anything, but, rather was GIVING us ideas and effects we could easily incorporate into our close up presentations . Really very entertaining stuff. Especially drawing kudos was the ring through silk, the silver dollar through hole in card, and the cutting up a sheet of paper to reflect three different chosen cards. The little "throw away" bits were eagerly absorbed......that simple "easier" classic force was instantly stolen by everybody! It's the new "go to force" for our older members. Looking forward to having you back."  Best regards, Gale Molovinsky - President, Sarasota IBM Ring # 81


IBM Magazine Ring #74 "A+++" KUDOS, ACCOLADES and THE HIGHEST PRAISE goes to our guest lecturer "JIMMY C".  "Last night, our Harris A. Solomon Ring #74 enjoyed one of the best evenings we've ever had of learning, laughing and experiencing truly great magical entertainment! Jimmy C, renowned "4F" executive/performer, who hails from Rochester NY, graced our club with over three hours of fun, thoughtful insights, non-commercial, usable tricks, gags and effects, with his proven, winning magic lecture.   I have seen countless magic lectures and presentations over the past fifty years and I can honestly say that Jimmy's was tops! This consummate performer really does it right. His love for magic, people and the art of entertaining them was his driving force - One that hopefully we can all emulate!  " Jimmy C" is a classy person offering a terrific lecture. If you ever get the opportunity to enjoy him and his talents take my advice and do so!"  Ken Frehm, Ring Scribe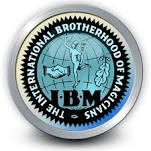 "Jimmy is a professional magician and this was apparent from the way he dressed, his pacing and keeping the lecture on time.  He presented his material very well, he was patient with his explanations and our membership appreciated his wealth of knowledge and experience. Speaking on behalf of Ring 12, I would highly recommend a magic lecture buy Jimmy C, you won't be disappointed."  Brian Blake, President IBM Ring 12, Buffalo NY
Other accolades from IBM Ring 12 members:
"Jimmy's lecture was full of lots of GREAT magic, humor and of course Jimmy's wonderful singing. Jimmy's passion for magic was evident and his willing ness to share it with other magicians could not go unnoticed.  The lecture had something for ALL magicians at ALL levels."  Annonymous
"I highly recommend Jimmy C's lecture for any magic club, ring or convention.  Everyone will enjoy Jimmy C."  Larry J Kohorst, Past ring 12 President
"I found the evening flew by and I enjoyed the night. It truly was one of the best evenings - bar none!"  Scott The Magical Guy
"I absolutely loved your lecture. I found it to be the most entertaining lecture I've attended. I can't wait until you do another one."  Dan
"Your passion, skill, hard work and generosity were clearly evident in your content and delivery. The unique combination of music, vocals, humor and magic that everyone could benefit from made it indeed an enjoyable learning experience for everyone."  Bruce Baum
"The lecture was great fun...something for everyone. I really enjoyed it and your enthusiasm is wonderful.  Victor Trabucco
"I love the lecture. I could really tell how much you love what you do...it was very inspiring."  Joe Kenyon
"Jimmy your lecture was one of the best lectures I've been to in a long time.  It was very entertaining, informative and fun. You shared some interesting concepts and insights with Magic that were very valuable....you really are an all-around entertainer."  William Darnell
"Thank you Jimmy C for the great lecture. I learned a lot of new effects and other ideas I can definately put to use in my own routines."  Shlomo Birkan
"It takes a ton of work to put together a lecture.  You did a great job. Thanks for the gifts too!"  Magically, Mike
"I enjoyed your lecture. You are always so helpful and always willing to share your ideas. Thank you for all you do for our club."  Jim O'Neil
" I did enjoy your lecture - very much.  Like the idea of a themed lecture rather than random effects. Your collection of bits of business, sight gags, jokes and openers are all very solid audience pleasers.  It was obvious you put a great deal of effort into it. Congratulations on a job well done."  Keith
" Hi Jimmy, just wanted to thank you and let you know how much I enjoyed your lecture for our ring. Loved the magic. Simple and strong. Thanks again."  Dan Grayson

"Jimmy C treated us to comedy, stories of his youth and many songs with a voice reminiscent of Tony Bennett to remind us to take a moment to enjoy each other. He finished with his tribute to Jay Marshall and Lefty. All who book lecturers and entertainers, you cannot go wrong with Jimmy C." – SAM MUM Magazine Sept 2017

"Jimmy, I thought your lecture was great! Entertaining, fun, but best of all I learned from your experience as an entertainer "  Bob Holland Syracuse Ring 74
"I enjoyed your lecture and will do so again when you come to Tampa next month. I liked some of the goofy things that always gets a rise out of an audience instead of pick a card etc."   Joe Floersheimer


"I belong to IBM Ring 81 in Sarasota Florida and I just attended a lecture by Jimmy C Magic. My observation: most lectures at magic clubs contain very technical and mechanical instruction. My question is always, if I purchase the stuff being sold at the lecture will I ever actually use it in a show? I entertain mostly children in a parlor or stage setting. Pure entertainment is a big part of my show so to be able to learn new and fresh ideas around the performance is especially useful to my business. Jimmy C accomplished that task in spades...his stuff was fresh, new, and most entertaining. He does not push sales at the lecture and only works to make sure everyone get valuable ideas that will provide them with bases to improve their show and skills. Don't get me wrong...there was plenty of very good magic that I will use immediately. I would highly recommend Jimmy C to any SAM Assembly or IBM Ring for a lecture. Why, because you get every penny's worth from Jimmy C. He is high energy with a professional and positive attitude. And, WOW did we laugh all night...he is a very funny guy!" Magically, John Frazzini Magician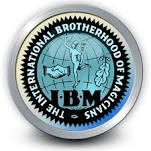 "Jimmy C.'s "lecture" was the most informative and entertaining lecture that I have seen in quite a while.  Lots of lecturer's on the circuit are either card-flingers or coin tossers, and Jimmy's use of the same items had more practical applications for real entertainment value.  For those of you who missed this man's wit and wisdom, you really missed out on a lot of great ideas.  For some of us "old-timers", the "do-it-yourself" projects took on a new twist, with the use of everyday items and adaptations.  In addition, Jimmy's use of recorded music, great sound system and singing...combined with a curtained backdrop...made for a great learning experience, and, I will be using some of these ideas in my programs!  Oh, yes...the comedic patter was also essential to the show.  (Only wish I had written the jokes down, 'cause I can't remember them!)  Can't think of any "cons", except he didn't finish the great vocal rendition of "I Left My Heart in San Francisco"."   Magically submitted by (Sir) James Turner IBM Ring 74

"JIMMY...truly enjoyed your lecture last night, thank you. One thought I have come to adopt in performing that I have held to is, "They may not remember specifically what you did but they will always remember how they felt." I felt you left a good bit of yourself with all of us. It is very rare that a lecturer has come to us with nothing to sell...in fact, you did have something to sell that is very much needed in today's chaotic world of challenges to our values, our Americanness, our humanness, our empathy, considering first those for whom we perform and why we perform, magic."  Robert Banta

"Hello Jimmy, Just wanted to tell you how much I enjoyed your lecture last month at our Ring#12 meeting. The large amount of magic tricks you covered in the short period of time was simply amazing, and you explained them in a way that everyone understood. Too bad you couldn't get to them all.   Thanks, Dennis Gesel (aka) Mr. Fix-it the clown