Jimmy C is a 5-Star Google rated entertainer and an award winning close-up Magician! His close-up performance will astound you and your guests. Jimmy C was born and raised in Rochester New York. He has entertained throughout the world! Jimmy C specializes in private parties, corporate events, bar-mitzvahs and bat-mitzvahs, anniversaries and holiday parties. No matter the occasion, Jimmy C Magic always brings a quality level of entertainment, including DJs and karaoke, to make any party everything it can be.
Kids Magician...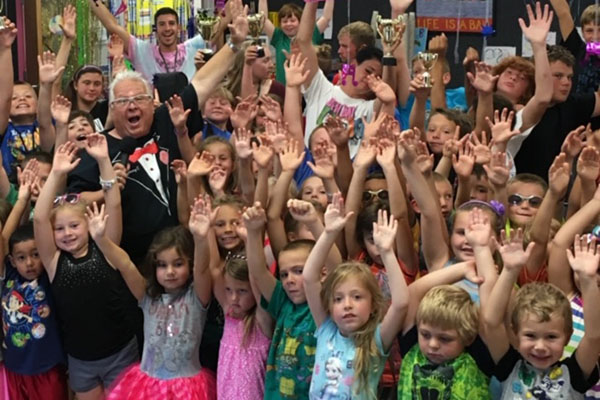 Jimmy C is a world renowned magician who has entertained kids and adults alike.  From traveling across the world, to your child's birthday party, Jimmy C does it all with a tailored event fit for your audience. Jimmy C has performed for hundreds of day care centers, schools, and scout functions across NYS. His show is a high energy interactive experience guaranteed to delight children and adults! It is packed full of exciting magic, the silliest of comedy, and lots of song and dance! Whether you're planning a birthday party or a community celebration, Jimmy C will provide the best in entertainment and activities!
Trade Show and Corporate Magician...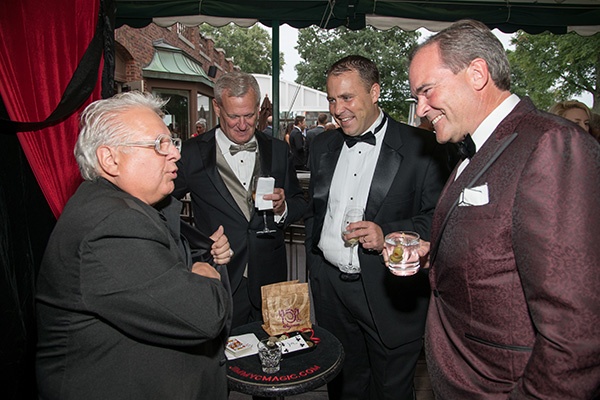 Jimmy C is an astounding magician and speaker that has done hundreds of corporate events, and trade shows. He knows how to attract customers and crowds to your booth, and amaze them, your booth won't soon be forgotten! Jimmy is an expert in communicating your sales message and has been very successful in gaining leads for companies. He will be a guaranteed hit!
Seniors and Cabaret Show Magician...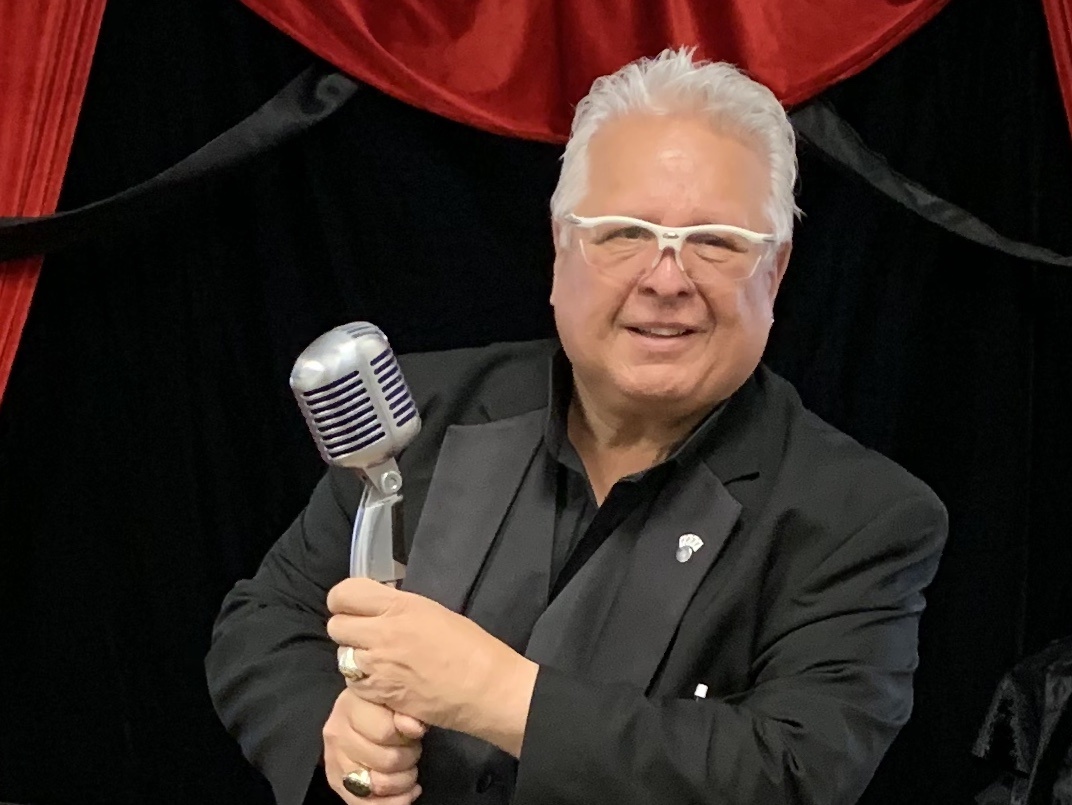 One man.  One Show.  One Jimmy C.  A one man show guaranteed to bring comedy and laughter along with magic and song.  Sharing a variety of his talents, Jimmy C will excite any audience in a cabaret style show filled with a variety of theatrical illusions in addition to music and comedy.  Jimmy C has experience entertaining at thousands of functions and venues throughout NYS, and the world. Jimmy C brings the fun and magic everywhere he performs.  Book him today to see for yourself!
Magically serving:
Rochester, Syracuse and Buffalo, New York and surrounding areas!
Fort Lauderdale, Boca Raton, Pembroke Pines, Miami, West Palm Beach, Florida and surrounding areas!
Cool Facts About Magician and Entertainer Jimmy C

Jimmy C has proudly entertained many of the Forbes Top 100 Corporations

Jimmy donates his time to several charitable causes in and around Rochester, NY

Jimmy C is a member of the World Re-nowened FFFF Advisory Board & an FFFF Magician

Close up Teach a Trick Magician at Las Vegas Magic Invitational, as well as the World Magic Seminar

Jimmy C has entertained in Florida, Egypt, China, Las Vegas, Europe, Canada and all over the world

Jimmy C is a proud member of International Brotherhood of Magicians Ring 12

Jimmy C has a Doctorate Degree earned at the Obie Obrien FFFF Convention

Jimmy C is a member of the Rochester Better Business Bureau Customer Service Honor Roll
Experience The Magic of Jimmy C
Close Up & Walk Around Magic ~ Singing ~ Comedy ~ Magic Shows
Client Testimonials
"This is the third year that we have worked with Jimmy to put on our production at Magi-fest. Jimmy has been invaluable in his help and advice with our students with special needs. He is caring, outgoing and very accommodating before, during and after the show! We all look forward each year to working together with Jimmy to give our best performance! "
Tiffany Hanna
Teacher for Students with Special Needs, Gahanna, OH
"Hi Jimmy, Thanks for booking with me again this year. Our residents here at Parkwood Heights Senior Living Community so look forward to your show. They appreciate that it is a different show each time you come to entertain. They love the magic, the jokes and never expect to hear your wonderful singing voice. And I appreciate the entire background stage you take the time to setup. You are the "all around good time show" that has us smiling and laughing the afternoon away."
Kandy Liguori
Life Enrichment Director, Parkwood Heights Senior Living
"Jimmy C put on a stupendous show with unbelievable magic, wonderful singing, and even some remarkable dance steps. It was a fantastic, highly enjoyable evening. Thank you, Jimmy."
Rosalie Labate
The Italian Club at Hollybrook
"James is one of the best that I have ever worked with. He puts his heart into what he does. He will participate to the fullest extent, from dressing up to getting involved with the membership and guests. I am truly impressed with his dedication to 100% satisfaction. I would recommend James to any party in need of a DJ, Photo booth, Magician, etc. etc…"
Daniel Porzio
Clubhouse Manager at Penfield Country Club
"It is with great pleasure that I recommend Jimmy C. He is a fantastic Magician and world class entertainer. Thank you Jimmy for amazing me and making me laugh with all your wonderful magic! I wish you greatness and success."
Amy Tinoco
Amy's Entertainment & Ooopsy the Clown & Co.
"Jimmy C and his "crew" consistently provide top notch service with a smile from start to finish."
Michelle Renee
Catering Consultant at Tasteful Connections
"James is always willing and able to provide quality service when called upon at a reasonable compensation. He is always a professional and treats my clients with the utmost respect."
Jim Firth
President, Direct Entertainment
"Jimmy C. and his staff/associates are a pleasure to work with. Jimmy combines integrity with creativity to set the stage for extremely enjoyable events. He works closely with the customer to ensure that the desired result is achieved. I am truly grateful for Jimmy's continued willingness to share his knowledge and captivating personality."
Stephanie Neder
Order Management Specialist
"Jimmy C's provides consistent, professional service and entertainment with attention to detail and the specific needs of the client."
Catherine Root, CTC
Meeting & Incentive Coordinator at DePrez Travel Bureau, Inc.
"Jimmy C is a great source for a wide variety of entertainment needs. Yes- he'll even serve the Utica market with affordable prices!"
Brenda Episcopo
CEO, Executive Director at United Way of the Valley and Greater Utica Area